Back to all posts
Posted on
St. Theresa School awarded funding from Best Buy to support technology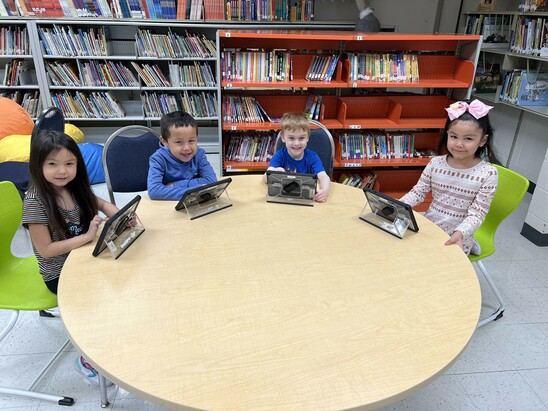 Northland School Division (NSD) congratulates St. Theresa School for being awarded funding from Best Buy Canada in partnership with Samsung and Google. The school is one of 23 schools in Canada to receive up to $10,000 towards new technology to support student learning. They were chosen from more than 750 applications. 
"On behalf of the Board of Trustees, I want to thank Best Buy, Samsung and Google for supporting student success," said Robin Guild, Board Chair. "During this challenging time due to COVID-19, we have seen how beneficial technology is in supporting a student's educational journey. This announcement goes a long way in helping Northland achieve its Excellence in Learning outcome statements." 
"We have purposefully invested in leveraging the use of technology to support and enhance the student learning experience," said Dr. Nancy Spencer-Poitras, Superintendent of Schools. "I want to thank Best Buy, Samsung and Google for helping schools across Canada enhance technology opportunities for students. The funding will further support the efforts made by Northland School Division to improve the technology infrastructure at St. Theresa School."
Best Buy Canada focuses its social impact efforts on building brighter futures through technology. Since 2008, Best Buy Canada has provided more than $3.4 million to 274 Canadian schools to purchase technology that inspires, motivates, and empowers students. For more information about Best Buy's social impact efforts and to find more information about upcoming school tech grant application periods, visit www.BestBuy.ca/SocialImpact.