District Emergency
School closures due to Evacuation Orders
School Closures due to wildfires
Career Pathways School, Wabasca Alberta
Mistassiniy School, Wabasca Alberta
St. Theresa School, Wabasca Alberta
Calling Lake School (school will re-open on Monday, June 17, 2019)
Chipewyan Lake School
Pelican Mountain School (Sandy Lake)
Paddle Prairie School
Any decision regarding school operations will be announced once more information becomes available.
Evacuation Orders
Sunday, May 26, 2019, at 6:00 p.m.: Paddle Prairie Métis Settlement
Re-entry for communities previously under Evacuation Order
Wednesday, June 12, 2019: Phase 3 Re-entry (Return of Residents) for Wabasca-Desmarais, Sandy Lake and Chipewyan Lake. The threat of wildfire still exists for the above-mentioned communities. As a result, an eight (8) hour Evacuation Alert will remain in effect.
Question and Answer page for students, parents, staff impacted by the wildfires
Click here to view the Question and Answer page.
School News
St. Theresa School Teacher educator nominated for Edwin Parr Teacher Award
Posted on

April 26th, 2018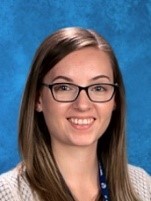 Northland School Division No.61 (NSD) is pleased to announce that Hannah Wiltzen, St. Theresa School Teacher, has been selected as NSD's 2018 Edwin Parr Teacher Award Nominee. The Edwin Parr Teacher Award recognizes first-year teachers that demonstrate exemplary dedication and commitment in the field of education.
Hannah, who obtained a Bachelor of Education Degree as an Elementary Generalist from the University of Alberta (U of A), is currently teaching grade 3 at St. Theresa School in Wabasca-Desmarais.
"I couldn't be more honoured or excited," said Wiltzen. "There are so many excellent teachers starting their careers every year, and I feel lucky and overwhelmed to be highlighted. I have an incredible support system whose never-ending encouragement and enthusiasm have fueled my desire to impact my students' lives. This award nomination helps show that I am making progress in that goal and I can't wait to keep growing in my journey as a teacher. 
"Hannah is an exemplary first-year teacher who truly loves teaching and children," said Debbie Mineault, Principal, St. Theresa School. "She does an excellent job of planning and developing engaging hands-on learning moments for students. Ms. Wiltzen is able to differentiate lessons for the varying level of learners in the classroom. If something isn't working for a student, she will try different approaches and look for alternative ideas until she finds something that will work for that particular student."
"On behalf of the Board of Trustees, we congratulate Hannah as the 2018 Edwin Parr Teacher Award nominee for NSD," said Maddy Daniels, Board Chair. "Hannah's dedication to the profession as a first-year teacher is evident. We appreciate the effort she puts in to ensure students love to come to school and are successful."
Each year, the Alberta School Boards Association (ASBA) honours outstanding first-year teachers representing six zones throughout the province. Hannah will be recognized at NSD's Long Service and Recognition Awards Thursday, May 10, 2018, and at the ASBA Zone One Luncheon in the fall.