District Emergency
School closures due to Evacuation Orders
School Closures due to wildfires
Career Pathways School, Wabasca Alberta
Mistassiniy School, Wabasca Alberta
St. Theresa School, Wabasca Alberta
Calling Lake School (school will re-open on Monday, June 17, 2019)
Chipewyan Lake School
Pelican Mountain School (Sandy Lake)
Paddle Prairie School
Any decision regarding school operations will be announced once more information becomes available.
Evacuation Orders
Sunday, May 26, 2019, at 6:00 p.m.: Paddle Prairie Métis Settlement
Re-entry for communities previously under Evacuation Order
Wednesday, June 12, 2019: Phase 3 Re-entry (Return of Residents) for Wabasca-Desmarais, Sandy Lake and Chipewyan Lake. The threat of wildfire still exists for the above-mentioned communities. As a result, an eight (8) hour Evacuation Alert will remain in effect.
Question and Answer page for students, parents, staff impacted by the wildfires
Click here to view the Question and Answer page.
School News
Literacy Clubs at the School!
Posted on

September 28th, 2015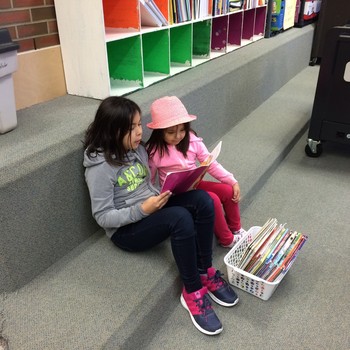 Students are participating in Literacy Clubs at St. Theresa School! The Musical Reading Club debuted on Monday, September 21st with students reading alone or with a friend while music played in the background. The school will be hosting different Literacy clubs throughout the week: 
Monday: Musical Reading Club
Tuesday: Tell Me a Story Club for grades K-1
Wednesday: Brown Bag Book Club for grades 2-3
Thursday: Literacy Café Club for grades 4-6
Friday: Student TA Club for grades 4-6
When students participate in these clubs, they can choose to bring their own books or read from the school collection. For more information about the Literacy clubs, please contact St. Theresa School and ask for Literacy Lead Peggy Wheeler.