School News
Family Literacy Day 2016
Posted on

February 1st, 2016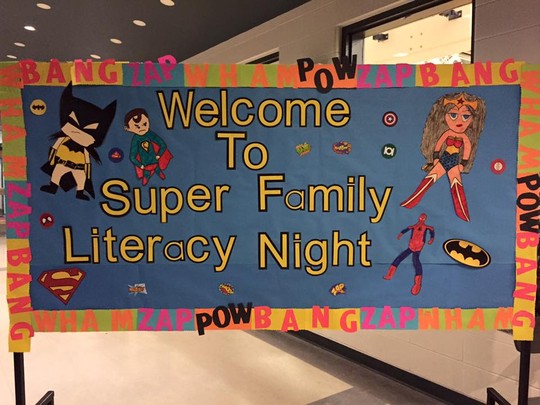 The school hosted to events to celebrate Family Literacy Day! 
January Jamerama: Students and staff wore pajamas for the entire day, and, for the last 30 minutes of school, teachers switched rooms to read storybooks to students in other classrooms. 
"Super Family" Literacy Night: Super-families enjoyed a fabulous night of super hero entertainment, snacks, crafts, and more! There were super fantastic stations in the gymnasium!
View photos below!