District Emergency
School closures due to Evacuation Orders
School Closures due to wildfires
Career Pathways School, Wabasca Alberta
Mistassiniy School, Wabasca Alberta
St. Theresa School, Wabasca Alberta
Calling Lake School (school will re-open on Monday, June 17, 2019)
Chipewyan Lake School
Pelican Mountain School (Sandy Lake)
Paddle Prairie School
Any decision regarding school operations will be announced once more information becomes available.
Evacuation Orders
Sunday, May 26, 2019, at 6:00 p.m.: Paddle Prairie Métis Settlement
Re-entry for communities previously under Evacuation Order
Wednesday, June 12, 2019: Phase 3 Re-entry (Return of Residents) for Wabasca-Desmarais, Sandy Lake and Chipewyan Lake. The threat of wildfire still exists for the above-mentioned communities. As a result, an eight (8) hour Evacuation Alert will remain in effect.
Question and Answer page for students, parents, staff impacted by the wildfires
Click here to view the Question and Answer page.
School News
Family Literacy Day
Posted on

January 12th, 2016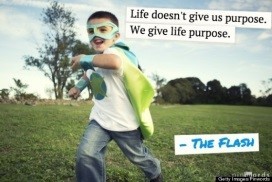 Dear Parents/Guardians;
On January 27th, which is Family Literacy Day, the Literacy Committee is hosting two events at St. Theresa School: 
January Jamerama: Students and staff may choose to wear pajamas for the entire day, and, for the last 30 minutes of school (2:30-3:00), teachers will be switching rooms to read storybooks to students in other classrooms. Feel free to wear your pajamas and join your child as he/she enjoys listening to a new teacher.
"Super Family" Literacy Night: We are inviting you, our super-families, to drop by our school from 6:30 – 8:00 p.m. for a fabulous night of super hero entertainment, snacks, crafts, and more! There will be eight super fantastic stations in the gymnasium; you can pick and choose which you would like to do, or, do them all!  Best of all, everything is FREE!