District Emergency
School closures due to Evacuation Orders
School Closures due to wildfires
Career Pathways School, Wabasca Alberta
Mistassiniy School, Wabasca Alberta
St. Theresa School, Wabasca Alberta
Calling Lake School (school will re-open on Monday, June 17, 2019)
Chipewyan Lake School
Pelican Mountain School (Sandy Lake)
Paddle Prairie School
Any decision regarding school operations will be announced once more information becomes available.
Evacuation Orders
Sunday, May 26, 2019, at 6:00 p.m.: Paddle Prairie Métis Settlement
Re-entry for communities previously under Evacuation Order
Wednesday, June 12, 2019: Phase 3 Re-entry (Return of Residents) for Wabasca-Desmarais, Sandy Lake and Chipewyan Lake. The threat of wildfire still exists for the above-mentioned communities. As a result, an eight (8) hour Evacuation Alert will remain in effect.
Question and Answer page for students, parents, staff impacted by the wildfires
Click here to view the Question and Answer page.
School News
Debbie Mineault appointed as St. Theresa School Principal
Posted on

July 7th, 2017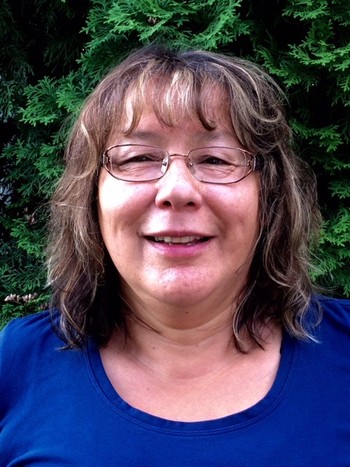 Northland School Division No.61 (NSD) is pleased to announce the appointment of Debbie Mineault as St. Theresa School Principal. Debbie, who brings 23 years of education experience with her to the Wabasca-Desmarais area, recently worked with Alberta Education's First Nations, Metis Inuit Division in the Collaboration and System Supports Branch. In this role, she provided strategic direction, leadership and support to close the achievement gap between First Nations, Métis and Inuit students and all other students.
 "I am a fluent Cree speaker with the skills to read and write in Roman Orthography," said Mineault. "I know how to integrate cultural and instructional pedagogical approaches for all students, both Indigenous and non-Indigenous in culture and language programs and other programs of study. I am a passionate team player for promoting educational success for learners, especially in their Indigenous language and culture and inclusive needs. I will work closely with the division and community to build relationships and create a positive learning environment."
Debbie's educational career began at Prairie Valley School Division (formally Broadview School Division) where she worked as a Cree language teacher, as well as a fifth grade science, social, health and physical education teacher. From 1996-2000, Mineault worked with High Prairie School Division as the Aboriginal Language and Culture Education and Special Education Coordinator. She worked with elders and advisors, designed and taught Cree instruction for grades 1 to 9 in Saskatchewan and in Alberta, trained language instructors, provided learning supports for students and teachers to ensure collaboration and communication between school, parents and community. In 2000, Debbie started working with Alberta Education in various roles. She helped design and implement processes for improving quality of education for First Nation, Métis students. Debbie led inclusion of First Nations, Métis and Inuit perspectives and experiences into curriculum, resources and supported professional learning for educators in Successful Practices in First Nations, Metis and Inuit Education: Collaborative Frameworks—Building Relationships Companion Resource. 
"I continue to seek active local partnerships to create innovative program opportunities that will instill student pride and accomplishment," Mineault said. "I will seek co-sponsoring with communities to promote equality, respect, and knowledge all across the curriculum.
Mineault has a Bachelor of Education from the University of Saskatchewan and in 2009 she earned a Master of Elementary Education from the University of Alberta.
Click here to view media release