Literacy
Literacy is the key.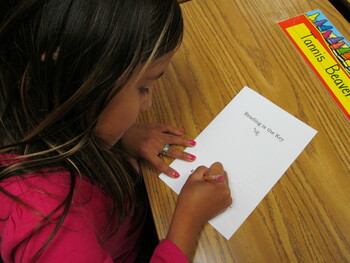 Literacy is our primary focus here at St. Theresa. We have been making great strides with the literacy skills of our students, and plan on continuing this trend.
Below are some of the many activities and strategies we have been working on to improve literacy:
-Our classes all participate in Daily 5 literacy activities during their ELA block.
-We have a 2 hour/day uninterrupted ELA block each and every day for all students.
-We have 1 Full-time Literacy Lead teacher in our school to assist teachers and students.
-The reading levels of our students are monitored closely as our teachers assess all students a minimum of three times a year using PM Benchmarks and other quality literacy assessments.
-We have writing contests.
-We discuss literacy at our monthly assemblies.
-We have a dedicated Literacy Committee that meets on average twice a month.
-We have Family Literacy Nights.
-We do book bonus draws every day where students take new books home to keep.
-Our students participate in Guided Reading and Writing.
-St. Theresa hosts a local and regional spelling bee.
-We host a "Reading Fair."
-Our teachers regularly participate in PD directly aligned with our literacy goals.
-We have been working hard to improve classroom libraries and the school library.
-and much, much more!